www.forscope.hr
Microsoft 365 Business Standard – 1 mjesec
Microsoft 365 Business Standard – 1 mjesec
hrvatski i
više od 10 drugih jezika
engleski
njemački
francuski
talijanski
portugalski
španjolski
ruski
slovenski
srpski
madžarski
+ nekoliko drugih jezika
Slika je ilustrativna. Proizvod se isporučuje bez ambalaže.
Vrsta softvera:
rabljeni, trajni
Na zalihi
Elektronička dostava u roku od 5 minuta
Trenutno neraspoloživo
Dostava e-poštom
Želite li konzultacije o svojem projektu uz individualnu ponudu cijena? Javite nam se.
Individualna ponuda
Elektronički certifikat
Prenosivo (online aktivacija)
1-godišnja pretplata za 1 korisnika
Kompatibilan je sa sustavom Windows OS, macOS, Android i iOS
Sadržaj: Word, Excel, PowerPoint, Outlook, Publisher, Access
Usluge: MS Teams, Exchange, OneDrive, SharePoint Online
Može se koristiti kao nova pretplata ili za obnovu
Važno: Microsoft pretplate se ne mogu refundirati.
Vrsta proizvoda:
puna verzija
Vrsta distribucije:
pretplata; elektronički certifikat
Vrijedi:
1 godinu
Prenosivost:
prenosiv
Način instalacije:
instalacija iz instalacijske datoteke proizvođača (pružamo vezu za preuzimanje datoteke)
Arhitektura:
32/64 bit
Kompatibilnost s OS-om:
Windows, macOS, Android, iOS
Jezik:
višejezični softver
Kompatibilnost MS Office-a:
MS Office Home and Student, MS Office Home and Business, MS Office Professional
Kompatibilni brojevi proizvoda (P/N)
:
KLQ-00372
Certifikat o softveru
Dokumentacija u skladu s EU zakonima
Potvrda kupnje (faktura)
Instalacijska datoteka za preuzimanje
Procesor:
dual-core 1,6 GHz
Memorija:
4 GB RAM
Prostor na tvrdom disku:
4 GB (za Windows); 10 GB (za Mac)
Operacijski sustav:
Windows 7, 8.1, 10; dvije najnovije verzije macOS-a
Razlučivost zaslona:
1280×768 ili viši prikaz
Grafika:
DirectX 9 grafički procesor s WDDM 2.0 upravljačkim programom
Preporučujemo:
Office 2016 Standard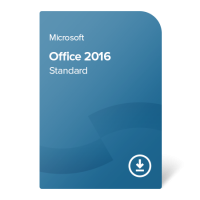 119,99 €
Office 2013 Professional Plus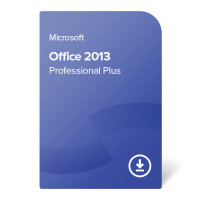 69,99 €
Office 2019 Professional Plus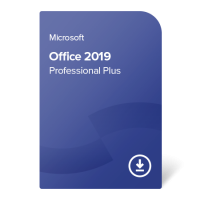 189,99 €
Microsoft 365 Business Standard – 1 mjesec
Microsoft 365 Business Standard is a subscription-based cloud productivity suite that gives access to all the core Office applications (Word, Excel, PowerPoint, Outlook, plus Access and Publisher for PC users), as well as essential cooperation services like Microsoft Teams and OneDrive. Additionally, this edition includes Exchange and SharePoint, bringing customizable emailing to your organization.
The applications and services are regularly updated automatically and beside big fixes and security updates, you also get various new features instantly.
Important: One subscription can be used by 1 user. The suite can be installed across 5 phones, 5 tablets, and 5 PCs/Macs per user.

Word 365 will help you create modern looking and clearly structured documents easily. New tools for speech recognition and improved technology to detect spelling and grammar errors together with a Microsoft Translator tool will provide a great support for your writing no matter the language you are writing in. Word 365 also offers transformation of documents into interactive, easy-to-share web pages.

Excel 365 brings a brand new ribbon design that makes the program pleasant looking on all screens. It will help you operate various types and amounts of data quickly and precisely. Create spreadsheets from templates and use the app to turn your data into captivating documents. Present the results of your data analysis to your colleagues in a form that will be easy to understand. Enjoy new features like 3D Models, Scalable Vector Graphics, Ink equations for including complex math equations and even more!

PowerPoint 365 you can present your photos, business ideas, plans or reports in a highly sophisticated way.  Dress your story and ideas in a beautiful design powered by rich animations, PowerPoint Morph, cinematic motion, or 3D models. The new PowerPoint Zoom feature introduces non-linear storytelling enabling you to create interactive summary slides that will give your presentations a fresh look. Use @mentions in the comments to let your co-workers know when you need their input and enjoy fast cooperation from anywhere.
With

Outlook 365 is the industry leading management application for sending emails, storing contacts and managing tasks as well as personal and group calendars. One of the new additions is the Focused Inbox feature that separates your inbox into the Focused tab, that includes the most important emails, and the Other tab, where you can easily access the not so relevant messages. You can also take a look at people's responses to a meeting request, use "@" commands for tagging people in emails, or pick a time that works for everyone and schedule meetings across time zones. Outlook 365 brings even better ways for you to express yourself by enabling the use of animated GIFs. The program is being updated constantly and delivers the best communication features that will help you enhance your productivity.  

Publisher (PC only) helps you create, personalize, and share a wide range of professional-quality publications. Be it marketing, or sales materials for printing, publications for your website, or newsletters, Publisher will help you get the best results.

Access (PC only) enables you to build a database even when you're not a database expert, or have the knowledge of how to write code. This powerful management system allows you to store, sort, analyze, summarize and present a huge amount of data. The latest version comes with many enhanced tools and features. Your large numbers of data can be calculated much more efficiently now!

Teams is a flexible platform for fast communication and collaboration which provides free video and voice calls (both one-to-one and group conversations), instant messaging and file sharing, and features capabilities for integration of non-Microsoft products in your company's workflow. Teams increases the mobility of your employees by providing the opportunity to cooperate from virtually anywhere!

OneDrive 365 supplies your team with 1 TB storage per user for easy sharing and cooperation on your files in real time, saving space on your local devices and additionally increasing your team's flexibility – important aspects for any company.


SharePoint provides a highly configurable document management system, and Exchange brings business-class email and agenda management. Taking advantage of the two services' capabilities, you can set up an extensive archiving and collaboration system, a custom email domain and mailbox with 50 GB capacity, allowing your organization to present its brand professionally, build and manage a substantial database of events, conversations, contacts and documents.