www.forscope.hr
Windows 10 Enterprise LTSC 2021 Upgrade
Windows 10 Enterprise LTSC 2021 Upgrade
hrvatski i
više od 10 drugih jezika
engleski
njemački
francuski
talijanski
portugalski
španjolski
ruski
slovenski
srpski
madžarski
+ nekoliko drugih jezika
Slika je ilustrativna. Proizvod se isporučuje bez ambalaže.
Vrsta softvera:
rabljeni, trajni
s pravnom dokumentacijom spremnom za reviziju
Varijanta:
elektronički certifikat
Na zalihi
Elektronička dostava u roku od 5 minuta
Trenutno neraspoloživo
Dostava e-poštom
Želite li konzultacije o svojem projektu uz individualnu ponudu cijena? Javite nam se.
Individualna ponuda
Pravna dokumentacija spremna za reviziju
Budući da se radi o rabljenom softveru, zakonom su definira 4 uvjeta koja su potrebna za pravni prijenos vlasništva nad softverom.
Osiguravamo Izjavu prvog stjecatelja kojom se potvrđuju svi zakonski uvjeti:
Prva zemlja korištenja bila je unutar EU/EEA ili Švicarske.
Proizvod je u cijelosti plaćen vlasniku autorskih prava.
Proizvod je trajan bez vremenskog ograničenja korištenja.
Proizvod više nije korišten od strane prvog vlasnika.
Forscope Potvrda o deinstalaciji je također dio pravne dokumentacije.
Želite li saznati više o pravnoj dokumentaciji koju dostavljamo? Provjerite naš članak.
Primjer zakonske dokumentacije
Prenosivo (online aktivacija)
Za 1 uređaj
Nema datuma isteka
Instalacija i aktiviranje kao potpuna verzija sustava Windows 10
Vrsta proizvoda:
puna verzija; postoji mogućnost da je nadograđena ugovorom o održavanju s vlasnikom autorskih prava
Vrsta distribucije:
volume (OLP, EA ili slično); elektronički certifikat
Rabljeni softver:
da; isporučujemo svu potrebnu dokumentaciju u skladu s zakonima EU
Vrijedi:
doživotno
Prenosivost:
prenosiv
Način instalacije:
instalacija iz instalacijske datoteke proizvođača (pružamo vezu za preuzimanje datoteke)
Arhitektura:
32/64 bit
Jezik:
višejezični softver
Kompatibilni brojevi proizvoda (P/N)
:
KW4-00244
12.01.2027
Certifikat o softveru
Dokumentacija u skladu s EU zakonima
Potvrda kupnje (faktura)
Instalacijska datoteka za preuzimanje
Procesor:
1 GHz
Memorija:
1 GB RAM (32-bit); 2 GB RAM (64-bit)
Prostor na tvrdom disku:
16 GB (32-bit); 20 GB (64-bit)
Grafika:
DirectX 9 grafički procesor s WDDM 1.0 upravljačkim programom
Preporučujemo:
Office 2016 Standard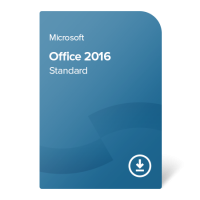 119,99 €
Office 2016 Professional Plus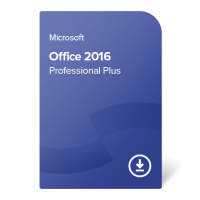 119,99 €
Windows 10 Enterprise LTSC 2021 Upgrade
Windows 10 Enterprise is the recommended solution for medium and large businesses – it contains all the features of Windows 10 Pro but also employs important security and management instruments that are essential for the smooth functioning of more complex company structures.
The main differences between Windows 10 Pro and Windows 10 Enterprise lie in security, as this is where larger companies are most sensitive. Enterprise brings Windows Defender Application Control, Guard functionality, and Advanced Threat Protection (ATP). Another very important advantage of Enterprise over Pro is the Device Health service in Windows Analytics which allows users to identify and remediate device-level issues, such as common crashes.
Other features that Windows 10 Enterprise introduces are:
Management and deployment – DirectAccess (allow remote users to access internal networks over a VPN-like system that establishes a bidirectional Internet connection); AppLocker (permit administrators to restrict app access on mobile devices); Managed User Experience, Microsoft Application Virtualization (App-V), Microsoft User Environment Virtualization (UE-V);
Security – Credential Guard, Device Guard;
Windows fundamentals – Windows to Go, BranchCache.

Windows 10 Enterprise LTSB and LTSC aim at providing system stability by reducing changes to Windows functionality, keeping only security updates and bug patches. As a result, it does not include a number of applications that require regular updates, such as:
- Microsoft Edge
- Microsoft Store
- Cortana
- OneDrive
- Windows Ink
- Microsoft Mail
- Calendar
- OneNote
- Weather
- News
- Sports
- Money
- Photos
- Camera
- Music
- Clock

Windows 10 Enterprise will help your company manage workloads better, reduce stress for system operators, provide advanced security features to your IT environment and bring great results in no time.