www.forscope.hr
Office 2016 Professional Plus
Office 2016 Professional Plus
hrvatski i
više od 10 drugih jezika
engleski
njemački
francuski
talijanski
portugalski
španjolski
ruski
slovenski
srpski
madžarski
+ nekoliko drugih jezika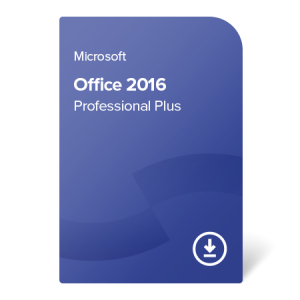 Slika je ilustrativna. Proizvod se isporučuje bez ambalaže.
Vrsta softvera:
rabljeni, trajni
s pravnom dokumentacijom spremnom za reviziju
Varijanta:
elektronički certifikat
Na zalihi
Elektronička dostava u roku od 5 minuta
Trenutno neraspoloživo
Dostava e-poštom
Želite li konzultacije o svojem projektu uz individualnu ponudu cijena? Javite nam se.
Individualna ponuda
Pravna dokumentacija spremna za reviziju
Budući da se radi o rabljenom softveru, zakonom su definira 4 uvjeta koja su potrebna za pravni prijenos vlasništva nad softverom.
Osiguravamo Izjavu prvog stjecatelja kojom se potvrđuju svi zakonski uvjeti:
Prva zemlja korištenja bila je unutar EU/EEA ili Švicarske.
Proizvod je u cijelosti plaćen vlasniku autorskih prava.
Proizvod je trajan bez vremenskog ograničenja korištenja.
Proizvod više nije korišten od strane prvog vlasnika.
Forscope Potvrda o deinstalaciji je također dio pravne dokumentacije.
Želite li saznati više o pravnoj dokumentaciji koju dostavljamo? Provjerite naš članak.
Primjer zakonske dokumentacije
Prenosivo (online aktivacija)
Za 1 uređaj
Sadržaj: Word, Excel, PowerPoint, OneNote, Outlook, Publisher, Access i Skype for Business
Nema datuma isteka
Kompatibilan sa sustavom Windows OS
Kompatibilno s Remote Desktop Services (RDS)
Vrsta proizvoda:
puna verzija; postoji mogućnost da je nadograđena ugovorom o održavanju s vlasnikom autorskih prava
Vrsta distribucije:
volume (OLP, EA ili slično); elektronički certifikat
Rabljeni softver:
da; isporučujemo svu potrebnu dokumentaciju u skladu s zakonima EU
Vrijedi:
doživotno
Prenosivost:
prenosiv
Način instalacije:
instalacija iz instalacijske datoteke proizvođača (pružamo vezu za preuzimanje datoteke)
Arhitektura:
32/64 bit
Kompatibilnost s OS-om:
Windows
Upotreba:
bez ograničenja
Jezik:
višejezični softver
Kompatibilnost MS Office-a:
MS Office Standard, MS Office Pro Plus i samostalne aplikacije MS Office
Kompatibilni brojevi proizvoda (P/N)
:
79P-05552, 79P-05537
proširena podrška: 14.10.2025, osnovna podrška: 13.10.2020
Certifikat o softveru
Dokumentacija u skladu s EU zakonima
Potvrda kupnje (faktura)
Instalacijska datoteka za preuzimanje
Procesor:
1 GHz
Memorija:
1 GB RAM (32-bit); 2 GB RAM (64-bit)
Prostor na tvrdom disku:
3 GB
Operacijski sustav:
Windows 7, 8, 8.1, 10; Windows Server 2008 R2, 2012, 2012 R2, 2016, Windows 11
Grafika:
DirectX 10 grafički procesor
Preporučujemo:
Office 2019 Professional Plus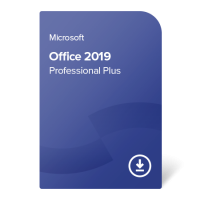 189,99 €
Windows 10 Pro Upgrade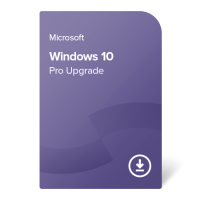 Cijena na upit
Office 2013 Standard
Cijena na upit
Office 2016 Professional Plus
Office 2016 Professional Plus više je nego alat za obradu teksta, proračunske tablice, prezentacija, objavljivanja i slanja e-pošte. Uglavnom poboljšana i polirana u usporedbi s drugim odjelima, donosi produktivnost na višu razinu sa značajkama timskog rada, koautorima, mobilnosti i bez presedana sigurnosnih odredbi. To uključuje Word, Excel, PowerPoint, OneNote, Outlook, Publisher, Access i Skype for Business.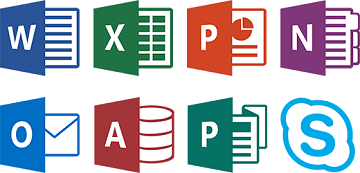 Office 2016 Professional Plus prilagođava se vašim radnim postavkama omogućujući vam da hvatate svoje ideje pomoću tipkovnice, olovke ili zaslona osjetljivog na dodir. Ako zaustaviš, kutija "Recite mi što želite učiniti" pomoći će vam. Upišite neku riječ koja se odnosi na zadatak koji želite učiniti, a okvir će vam predložiti samo odgovarajuće opcije. Dok je online, funkcija "Uvidi" koje pokreće Bing upozoriti će ostale relevantne informacije na sadržaj datoteke koju čitate.
Sada, prestavljamo jedan po jedan..

Word 2016
Word poboljšva praćenje svojih komentara novim gumbom "odgovor". Osim toga, sada možete uređivati PDF odlomke, popise i tablice povlačenjem ih u Word datoteku.

Excel 2016
Excel tedi vaše vrijeme učenje obrazaca unosa podataka i to za vas pomoću funkcije automatskog dovršavanja. Nove grafikone i grafikoni zasigurno će predstavljati vaše poslovne uspjehe na najzahtjevniji način. Program preporučuje najprikladnije grafikone i daje vam pregled kako se podaci mogu prikazati.

PowerPoint 2016
Sa PowerPoint podijelit ćete svoju prezentaciju na mreži tako da jednostavno pošaljete vezu svojoj publici.

OneNote 2016
OneNote ugrađuje gotovo sve vrste datoteka u rasponu od Excel proračunskih tablica do video zapisa. Može se sinkronizirati s drugim uređajima, omogućujući vam glatko dijeljenje prijenosnih računala OneNote s bilo kojeg mjesta.

Outlook 2016
Outlook omogućuje vam izravno odgovaranje u zaglavlju čitanja, čime se e-mail razgovori preusmjeravaju do točke.
Publisher 2016
Publisher pomaže vam da lako stvoriti, personalizirati i dijeliti širok raspon publikacija profesionalnih kvaliteta. Zamijenite slike jednostavnim povlačenjem i ispuštanjem ili dodajte slike izravno s online albuma. Upotrijebite specijalne efekte kako biste se izdvojili. Odaberite niz dijelova stranice, kao što su bočne trake i priče, kao i kalendari, granice, oglasi i još mnogo toga.

Access 2016
Access sada je mnogo više od načina stvaranja baze podataka stolnih računala. To je jednostavan alat za brzo stvaranje preglednika baziranih aplikacija baze podataka koje vam pomažu u vođenju vaše tvrtke. Vaši se podaci automatski pohranjuju u SQL bazu podataka, tako da je sigurnija i skalabilnija nego ikad, a svoje aplikacije možete jednostavno podijeliti s kolegama.

Skype for Business
Skype for Business lomogućuje vam povezivanje s kolegama ili poslovnim partnerima u vašoj tvrtki ili širom svijeta. Pokrenite razgovore s IM, glasovnim ili videopozivima. Pogledajte kada su vaši kontakti dostupni online, na sastanku ili prezentaciji. Predstavite zaslon tijekom sastanaka ili dajte kontrolu nad drugima.
Važno: Nije moguće instalirati verzije softvera za volume i maloprodajno (retail) licenciranje softvera na istom uređaju. To znači, na primjer, da ne možete instalirati Microsoft Office Home i Business (retail licencu) i Project Professional (volume licencu) na istom računalu.