AVG Ultimate – 2 godine
engleski i
više od 10 drugih jezika
njemački
francuski
talijanski
portugalski
španjolski
ruski
srpski
madžarski
češki
danski
+ nekoliko drugih jezika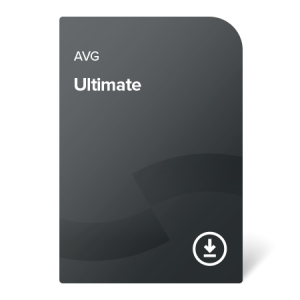 Slika je ilustrativna. Proizvod se isporučuje bez ambalaže.
Vrsta licence:
Za 5 uređaja, elektronički certifikat
Na zalihi Nemamo na stanju
Dostava
Na zahtjev U roku od 3 radna dana U roku od 1-2 radna dana U roku od 15 minuta

Besplatna dostava
Također, preporučujemo: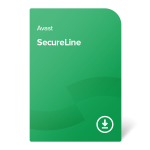 1 704 kn
479 kn
383,20 kn

bez PDV-a (25%)
98% kupaca preporučuje kupovinu na forscope.hr
Certifikat o licenci
Dokumentacija u skladu s EU zakonima (Izjava prodavatelja)
Potvrda kupnje (faktura)
Instalacijska datoteka za preuzimanje
Vrsta distribucije:
digitalni certifikat
Vrsta licence:
pretplata
Licenca vrijedi:
2 godine
Prenosivost:
prenosiv
Način instalacije:
instalacija iz instalacijske datoteke proizvođača (pružamo vezu za preuzimanje datoteke)
Arhitektura:
32/64 bit
Kompatibilnost s OS-om:
Windows, macOS, Android
Upotreba:
samo za nekomercijalnu upotrebu
Jezik:
višejezična licenca
Operacijski sustav:
Windows 7, 8, 8.1, 10; macOS X 10.10 Yosemite ili noviju inačicu, Android 2.2 ili noviju inačicu
Prostor na tvrdom disku:
1,5 GB (za Windows); 500 MB (za Mac)
Memorija:
1 GB RAM (za Windows); 2 GB RAM (za Mac)
Preporučujemo:
Office 2013 Home and Business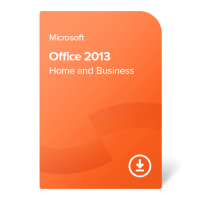 559,00 kn
Office 2016 Home and Student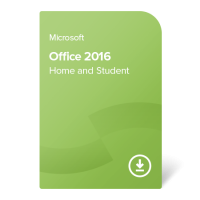 719,00 kn
AVG Ultimate – 2 godine
Napomena: Verzija za macOS dostupna je samo na engleskom jeziku.