www.forscope.hr
Office 2016 Standard (Academic)
Office 2016 Standard (Academic)
hrvatski i
više od 10 drugih jezika
engleski
njemački
francuski
talijanski
portugalski
španjolski
ruski
slovenski
srpski
madžarski
+ nekoliko drugih jezika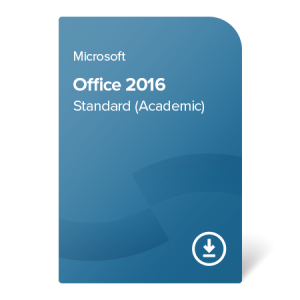 Slika je ilustrativna. Proizvod se isporučuje bez ambalaže.
Vrsta softvera:
rabljeni, trajni
s pravnom dokumentacijom spremnom za reviziju
Varijanta:
elektronički certifikat
Na zalihi
Elektronička dostava u roku od 5 minuta
Trenutno neraspoloživo
Dostava e-poštom
Kupci također kupuju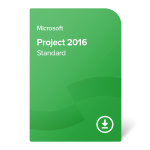 Pravna dokumentacija spremna za reviziju
Budući da se radi o rabljenom softveru, zakonom su definira 4 uvjeta koja su potrebna za pravni prijenos vlasništva nad softverom.
Osiguravamo Izjavu prvog stjecatelja kojom se potvrđuju svi zakonski uvjeti:
Prva zemlja korištenja bila je unutar EU/EEA ili Švicarske.
Proizvod je u cijelosti plaćen vlasniku autorskih prava.
Proizvod je trajan bez vremenskog ograničenja korištenja.
Proizvod više nije korišten od strane prvog vlasnika.
Forscope Potvrda o deinstalaciji je također dio pravne dokumentacije.
Želite li saznati više o pravnoj dokumentaciji koju dostavljamo? Provjerite naš članak.
Primjer zakonske dokumentacije
Prenosivo (online aktivacija)
Za 1 uređaj
Nema datuma isteka
Kompatibilan sa sustavom Windows OS
Kompatibilno s Remote Desktop Services (RDS)
Vrsta proizvoda:
puna verzija; postoji mogućnost da je nadograđena ugovorom o održavanju s vlasnikom autorskih prava
Vrsta distribucije:
volume (OLP, EA ili slično); elektronički certifikat
Rabljeni softver:
da; isporučujemo svu potrebnu dokumentaciju u skladu s zakonima EU
Vrijedi:
doživotno
Prenosivost:
prenosiv
Način instalacije:
instalacija iz instalacijske datoteke proizvođača (pružamo vezu za preuzimanje datoteke)
Arhitektura:
32/64 bit
Kompatibilnost s OS-om:
Windows
Jezik:
višejezični softver
Kompatibilnost MS Office-a:
MS Office Standard, MS Office Pro Plus i samostalne aplikacije MS Office
Kompatibilni brojevi proizvoda (P/N)
:
021-10554
Certifikat o softveru
Dokumentacija u skladu s EU zakonima (Izjava prodavatelja)
Potvrda kupnje (faktura)
Instalacijska datoteka za preuzimanje
Procesor:
1 GHz
Memorija:
1 GB RAM (32-bit); 2 GB RAM (64-bit)
Prostor na tvrdom disku:
3 GB
Operacijski sustav:
Windows 7, 8, 8.1, 10; Windows Server 2008 R2, 2012, 2012 R2, 2016
Grafika:
DirectX 10 grafički procesor
Preporučujemo:
Project 2013 Professional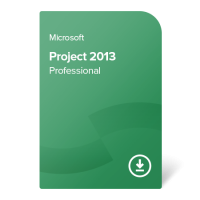 499,99 €
Visio 2016 Standard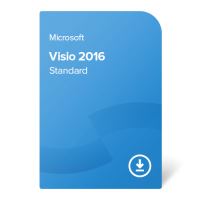 289,99 €
Office 2016 Standard (Academic)
Office 2016 Standard is the best option for small businesses that need desktop Office applications for PCs. The applications will save you time spent on repetitive tasks, enable you to cooperate on documents with built-in collaborations tools, or communicate with your co-workers easily. Plus, the apps are integrated with the OneDrive cloud storage, so you can access all of your data from virtually anywhere!

Office 2016 Standard adapts to your work preferences by allowing you to capture your ideas by using keyboard, pen, or touchscreen. In case you reach a standstill, the "Tell me what you want to do" box will help you out. Type in any word related to the task you want to do and the box will suggest just the right options. Thanks to the Insight feature, you can search for relevant information right inside the document and then use the results to enrich or complement your texts. Also, you will enjoy the differently colored tabs of each application. Now you won't get lost among the opened files anymore!
The Office 2016 Standard includes:

Word 2016
Word has improved its comment tracking with a new 'reply' button. Additionally, now you can edit PDF paragraphs, lists, and tables by pulling them into the Word file.
Excel 2016
Excel saves your time by learning your data input patterns and doing it for you with the auto-complete function. The new charts and graphs will certainly present your business successes in the most compelling way. The program recommends the most suited charts and gives you a preview of how your data can be presented.

PowerPoint 2016
With PowerPoint you will share your presentation online by simply sending a link to your audience.

OneNote 2016
OneNote embeds almost any type of file ranging from Excel spreadsheets to video clips. It can be synced to your other devices allowing you to smoothly share your OneNote notebooks from anywhere.

Outlook 2016
Outlook enables you to reply directly in the Reading Pane, thus making your email conversations more to the point.
Publisher 2016
Publisher helps you to easily create, personalize, and share a wide range of professional-quality publications. Swap pictures with a simple drag and drop, or add pictures directly from your online albums. Use special effects to make your publications stand out. Choose from an array of page parts, like sidebars and stories, as well as calendars, borders, advertisements, and more.
Important: It is not possible to install both volume and retail license versions of software on the same device. That means that, for example, you can't install Microsoft Office Home and Business (retail license) and Project Professional (volume license) on the same computer.